When looking at a commercial building, it can often look like a massive structure capable of standing the test of time in most conditions. And that's because commercial buildings are made with far stronger materials than something like the average home. There's concrete involved, and heavy-duty piping, an industrial-grade product that's meant to last. But that doesn't mean that these types of buildings are fool proof. They can suffer terrible damage in the long term and if not addressed promptly, the effects can be devastating and costly. But there's a way to spot the signs before it's too late.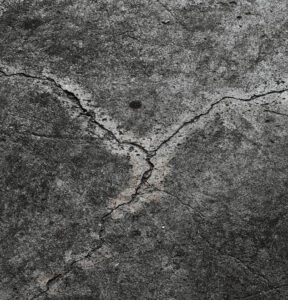 Cracked Concrete
Cracked concrete is usually the first sign of a deteriorating building and it's a serious problem that not only leads to building repair, but can also lead to health risks. This can happen if water evades the building through the cracks forming mold which can be harmful to health.
When it comes to spotting concrete cracks, you should always thoroughly inspect the building from the inside and out. Cracks on the outside can sometimes be worse due to outside elements like rain, snow and sleet.
You should look for lines on the surface of the concrete. The farther apart the lines, the worse the cracks are. All concrete should be smooth and crack-free in a normal state.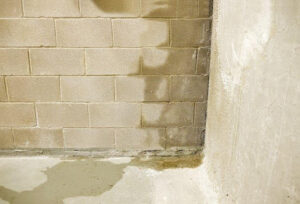 Water Leaks
Historical building restoration occurs when old buildings need repair. And with old sewer systems that is expected. But even the newest buildings can suffer from things like water leaks. With cracked concrete comes exposure to the outside. When the building has ways for outside materials to seep in, it leads to major problems inside the structure. Water leaks can cause mold, electrical damage, and more. These leaks don't just occur via cracks in the exterior but can occur through leaking pipes as well.
When doing an inspection or a daily walk-through, always look for wet spots or stains on the walls, ceilings, or floors. Unless it's a common spill, there will usually be a broader problem at hand.
Once a wet spot is determined to be a leak, it's time to locate the cause and repairing it as soon as possible. One great way to prevent leaks is to use commercial concrete waterproofing products.
Foundation Issues
The foundation of a building is the absolute key for that building's survival over time. Not every structure has the luck of the Leaning Tower of Pisa. Once the foundation goes into disrepair, the rest of the building will often follow.
You should always carefully examine the complete building exterior and any sidewalks to make sure that they are structurally sound and aren't suffering from any potential long-term hazards. Building foundation issues can come in all shapes and sizes, but the main things you should look for are: cracks, leaks, misshapen or bowed walls, and anything that looks out of the ordinary.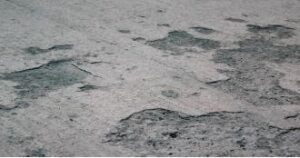 Concrete Appearance
Commercial building repair usually always has some concrete involved and that's because a lot of building managers overestimate the strength of their concrete. But concrete is usually the first material to take the brunt of day-to-day wear and tear, deterioration and damage regularly, therefore, it should be one of the first things to keep a close eye on.
The key to inspecting concrete is to make sure there aren't any uneven surfaces. When concrete isn't smooth and has cracks or bumps to it, it's time to call the professionals.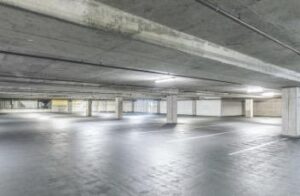 Interior & Exterior Walls
Before you even have to consider something like concrete repair or structural concrete repair, two of the best determining factors to tell if things are going south in terms of damage are interior and exterior walls.
These surfaces should be smooth, without water spots, moisture, or irregularities. Major damage on walls isn't solely an issue when it comes to historical building restoration, it affects all structures whether they be historical or commercial.
McGill Restoration is an industry leader in concrete and masonry repair, restoration, and construction. From homes, parking garage repairs, commercial building maintenance and upkeep, to industrial painting to masonry repair, we're ready to help you with almost any construction need .
Worried that your commercial structure may be showing signs of damage? Then it's time to call the professionals, determine the root cause and get it taken care of. For years McGill Restoration has been a leader in concrete repair, masonry, restoration, and construction. There' s not a job too big or too small for our experts. Whether it's working on a parking facility or a corporate building, we've got your construction needs covered. Call or email us today and let a McGill professional provide you with an accurate bid.
Be sure to check us out on Facebook and watch us in action on YouTube.