McGill Restoration
began in 1985.
Tim P. McGill was working for his father's painting business when he decided to branch off and start McGill Restoration.
While masonry restoration was the primary focus, Tim's work ethic and customer-centric philosophy quickly moved his fledgling company into other directions to include parking garages, stadiums, and bridges.
McGill Restoration receives its first of four consecutive Inc. 5000 Awards for being one of the fastest growing (privately owned) companies in America. That year, we would also be recognized as the #15 fastest growing company in Nebraska.
Over the past decades, McGill Restoration has worked for many of Nebraska's most notable companies and continues to see geographical growth with projects and clients located throughout the Midwest and beyond.
McGill Restoration still values the same philosophy and principles that started the company and believes strongly in their mission statement of "building relationships through craftsmanship" as we march into the future for years to come.
We build relationships through craftsmanship.
These are the rules we live by:
We own it.
The answer to almost every question is: think like an owner. We know that loyalty is earned. And, it's also reciprocal. We are responsible, accountable, and empowered.
We invest in learning.
We value knowledge and experience. Each day, we push ourselves and the company forward. We ask questions. We listen. We teach each other. We seek to grow.
We make stuff happen.
We have a predisposition to action. We take pride in a job well done, because our customers count on the strength and quality of our work product.
We take chances.
We ask "why not" instead of "why?" If there's not a way, we will find or build one. We are not afraid of failure. Doing exceptional work isn't easy and often involves risk.
We do the right thing.
We tell the truth. We admit our mistakes. We learn from them. And we do more than asked.
If you see a McGill Restoration employee living out our values, please take a moment to recognize them.

Named one of Inc 5000's fastest growing companies for 4 years in a row.
Inc 5000

Better Business Bureau Honor Roll Award every year since 1994.
Better Business Bureau

Safety Champion Award every year since 1990.
National Safety Council - Nebraska Chapter
Building Communities with More Than Just Brick and Mortar
At McGill, we're constantly donating our time, resources, and people-power to local and national non-profits that share our vision of improving communities through services.
Our very own Tim McGill is the Chairman of the Board for the Make-a-Wish Foundation. Here is a glimpse into what Tim's doing to help this great cause.
Make a Wish Nebraska:
Harlan's Wish Came True!
Video by Motion Content House
Make a request for your organization.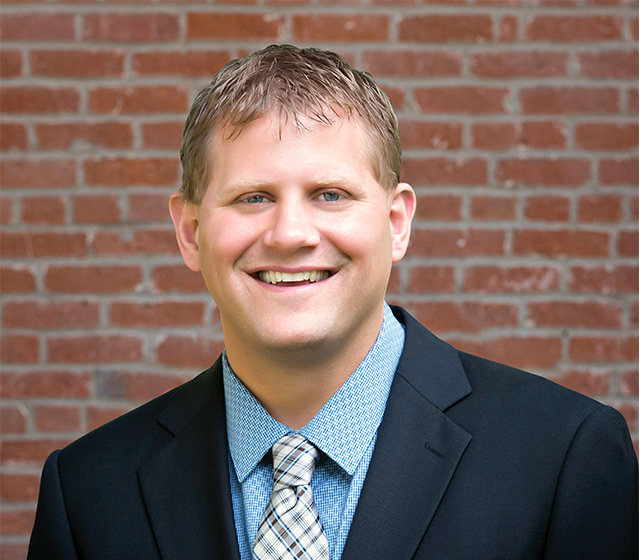 Chief Operating Officer, Integrator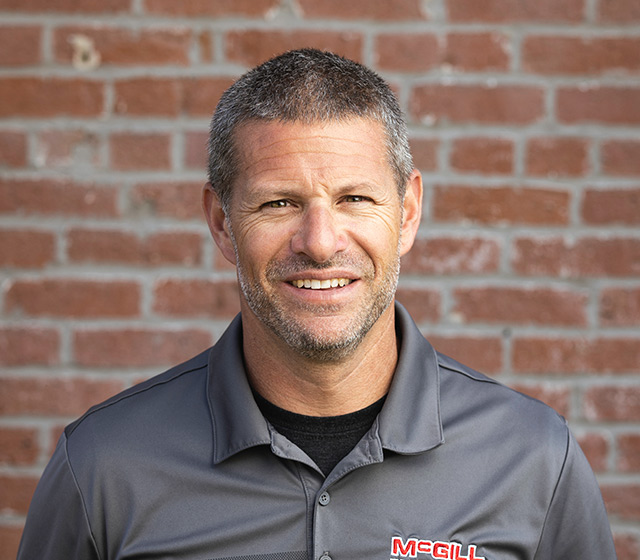 Vice President, Operations
Vice President, Estimation & Project Management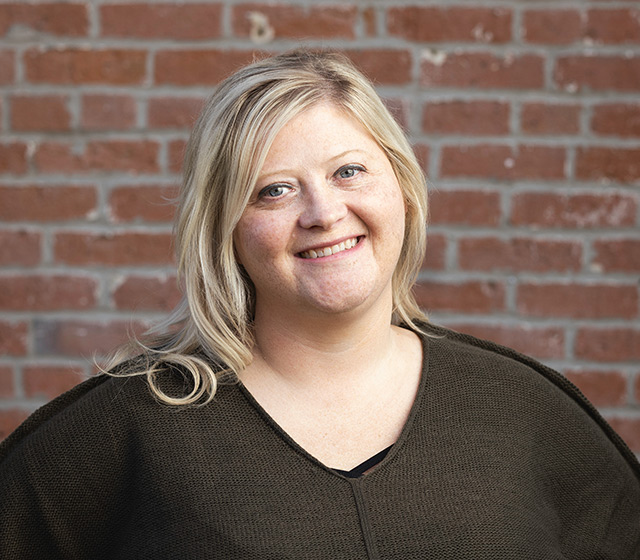 Vice President, Administration & Human Resources
Passion is at the core of everything we do. This passion is reflected in our unrelenting mission to build relationships through craftsmanship. 
Since 1985, we've distinguished ourselves with award-winning, nationally recognized projects, and we have a foundation of customers that we've been working with for a long time. McGill Restoration is refreshing because we have professional project managers who can shepherd your project at every step of the process; we never run from problems or make excuses. If there's a mistake, we own it, we'll be honest with you about it, and we'll make it right.
Our work has to be great. No exceptions. The customer experience has to be outstanding. No exceptions. Our reputation has to be impeccable. No exceptions. That's the McGill Way and it's the only way we know how to do business. And while we recognize you have other options to consider, our competition simply can't match our quality, or complete a job as quickly and efficiently or as well-coordinated as McGill Restoration.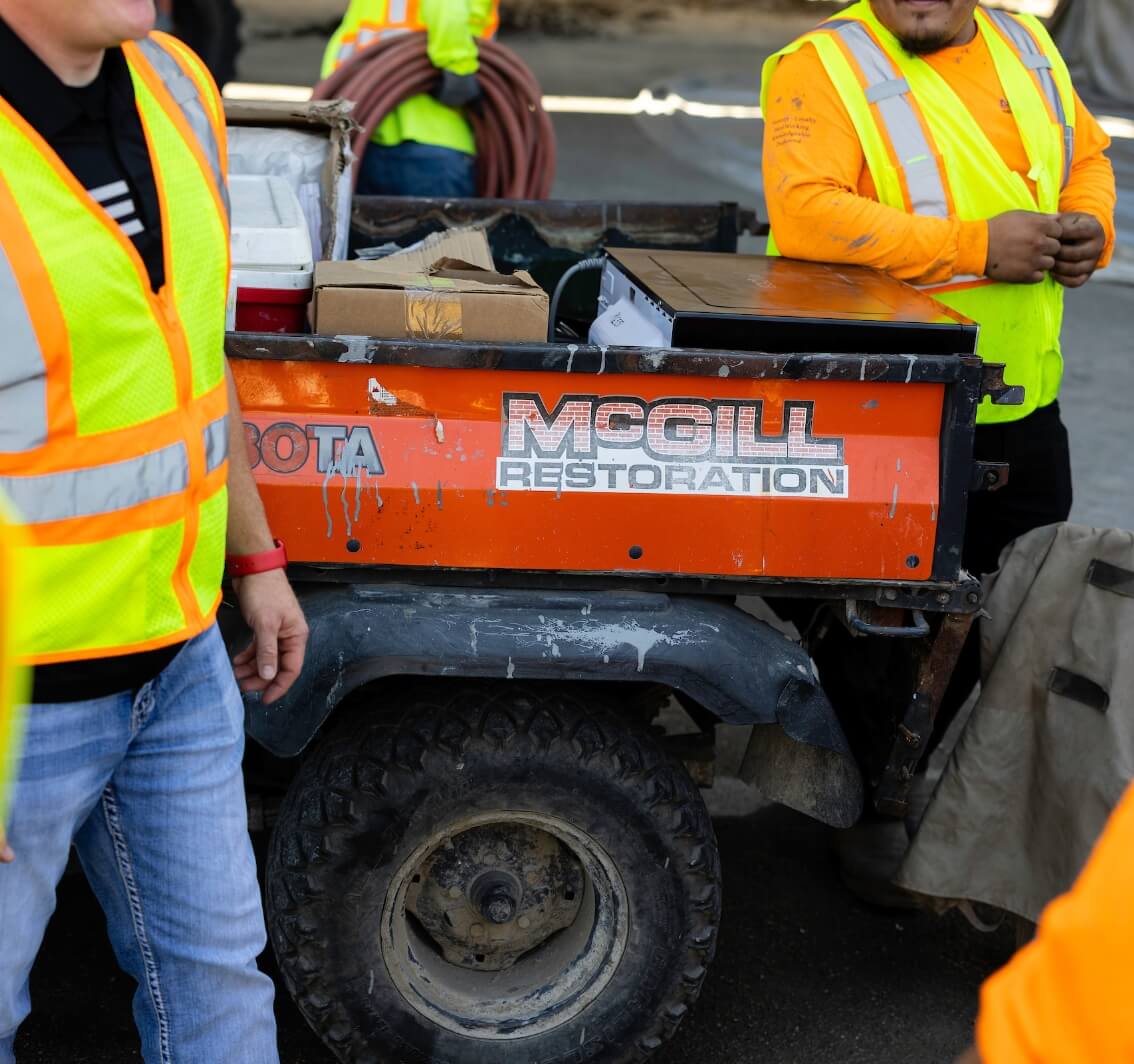 Come join our team of experts.