Brandeis Parking Garage was built in the 1960s alongside the historic J.L. Brandeis & Sons building. The restoration project entailed all eight levels of the parking garage.
Our team had 12 months to complete repairs on the eight-level, 700+ stall parking garage. Not only did we need to ensure work could continue through the winter months, but also that the garage would remain open during the project.
This massive project required the McGill crews to effectively communicate plans with all internal and external parties to keep the project on time and on budget. After using creative methods for demolition and surface preparation, our team completed 3,000 sq/ft of vertical and overhead repairs, applied over 400,000 sq/ft of acrylic coatings, and performed more than 12,000 sq/ft of horizontal repairs.
Multi-Family / Commercial
Conventional concrete

Dry-process shotcrete

Epoxy coating system (60 DFM)

High-reflective acrylic coating

Joint replacement
Let's talk about your project.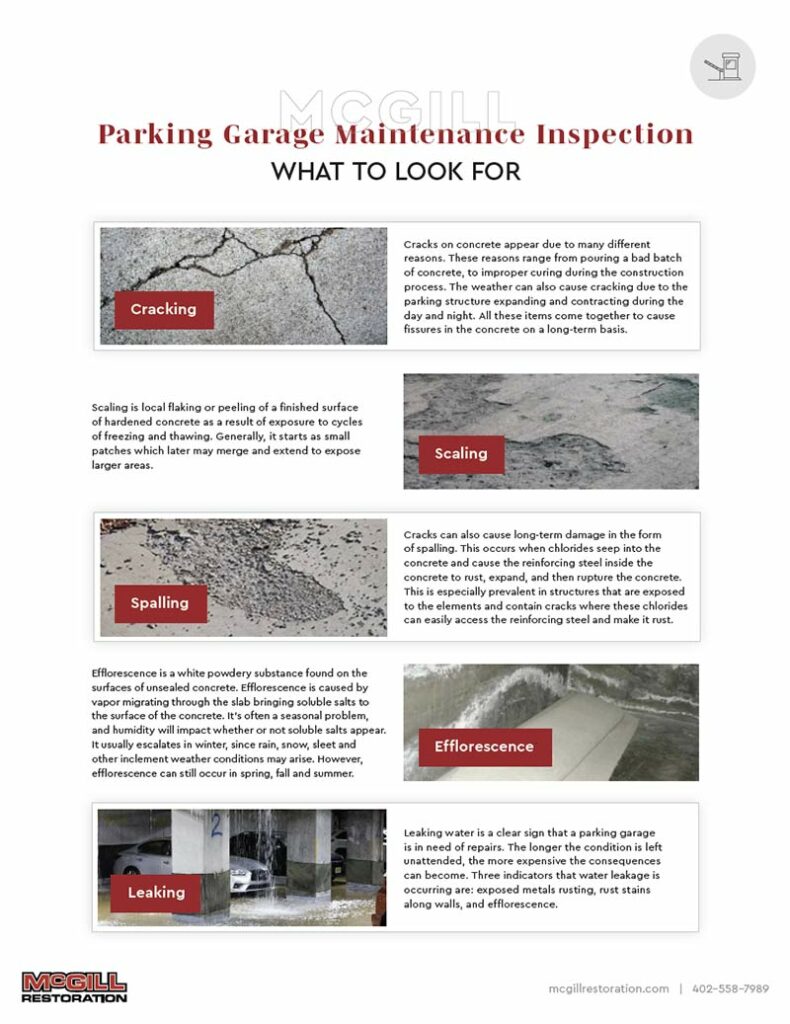 Tired of fielding complaints about your deteriorating structure but don't know where to begin to fix it?