Bryan Medical Center
Parking Garage
Bryan Health engaged McGill Restoration to restore four parking structures across two campus locations in Lincoln, NE. The project was divided into multiple phases spanning two annual budget cycles. Phase one included two parking-structure restoration projects on a tight deadline to limit impact on their fully operational healthcare facility.
McGill Restoration was tasked with restoration on two parking structures within a 60-day timeline. The work required significant attention to top-deck joint sealant replacement and tee flange connector replacements in the Zone A Garage; and to high-traffic areas in the Zone 2 Garage. A dedicated crew was required to see every detail of the work through to completion while meeting the deadline.
The team — including the owner, engineer and contractor — intentionally planned a consecutive full-garage shutdown approach. Surface parking was provided for patients, staff and visitors, with a shuttle system that limited inconvenience and allowed hospital operations to continue without interruptions. This tailored approach saved the client almost 50%, while the construction crew worked diligently and completed the project more than two weeks ahead of schedule!
Healthcare Parking Structure
Flange connector repairs and replacement
Joint sealant repairs
Concrete floor repair
Concrete restoration
Exterior facade joint repair
Let's talk about your project.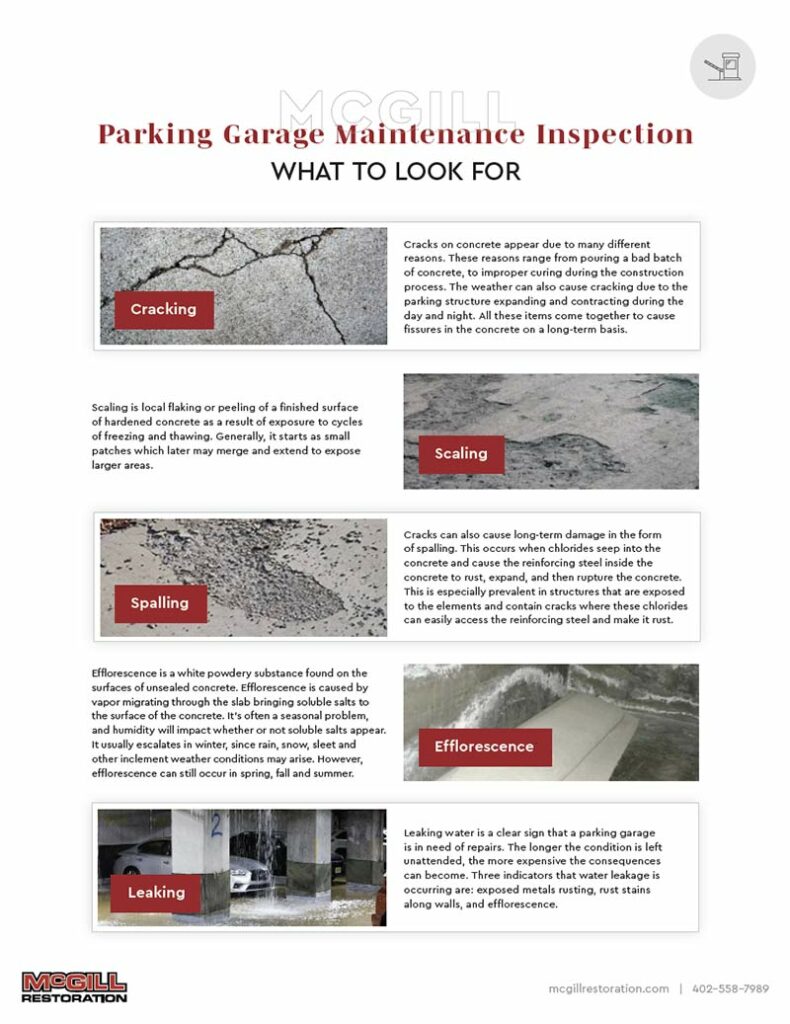 Tired of fielding complaints about your deteriorating structure but don't know where to begin to fix it?