Northern Natural Gas had a problem at its headquarters. The protective coatings on the top deck of the parking garage were failing. Seeking a long-term solution, they partnered with McGill Restoration to renew the top deck with the most durable coatings available. The garage would remain open throughout the winter project.
The old coating used a penetrating epoxy that required complete removal. Additionally, repairing sections of concrete and removing/replacing joint sealants was necessary. Selecting the best industrial coating solutions while assembling a large crew for winter installation presented additional challenges.
McGill Restoration used their most experienced crew members to grind, cut, scrape and shot-blast every inch of concrete. Riding cutters and specialized equipment with dust collection systems were essential for prep work. Concrete repairs and joint renewals further prepared the deck for coating application.
After prepping, 25 crew members mixed Methyl Methacrylate and applied multiple layers of coatings to traffic lanes. The first phase was completed in December when an ideal weather window was present. In spring, warmer conditions arrived and parking areas received Urethane coatings for additional protection.
The entire series of coating renewals were completed with precision, leaving a top deck that is protected and ready for many more years of service.
Parking Garage Restoration
Concrete Restoration and Industrial Coating Installation
Let's talk about your project.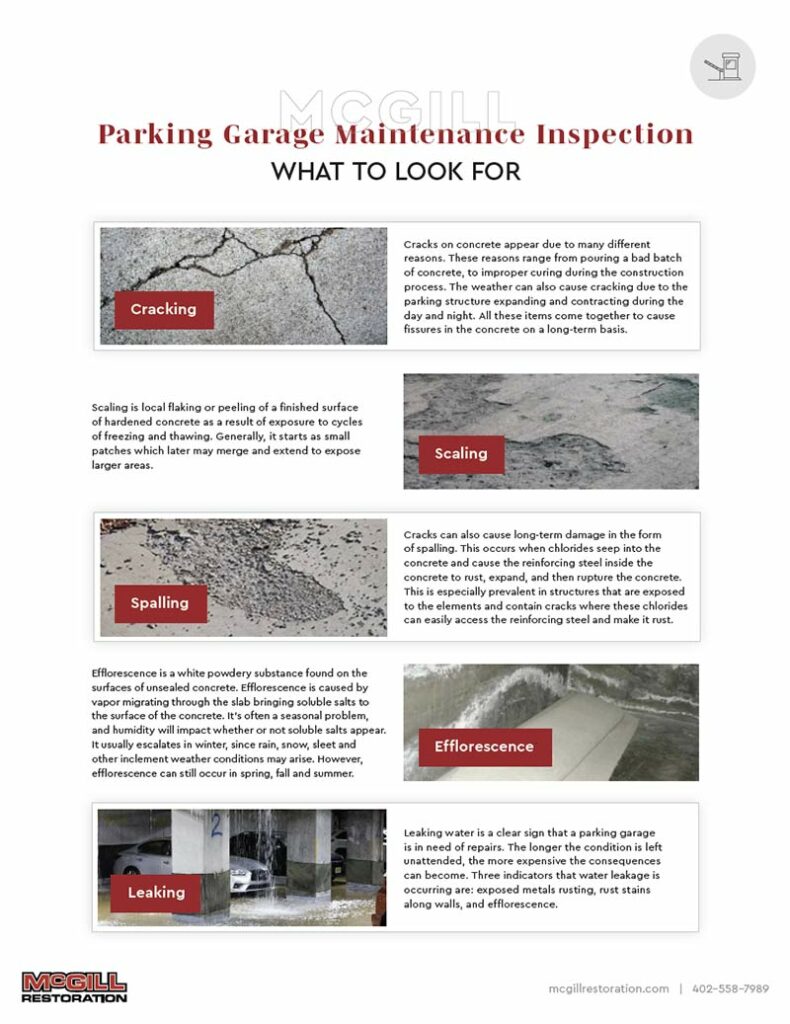 Tired of fielding complaints about your deteriorating structure but don't know where to begin to fix it?