Mutual of Omaha, Parking Garage B
We knew from the start that we would need to bring our A-game to fix Parking Garage B. Built in the mid-1900's, Parking Garage B was primarily used for executive staff parking. With room to accommodate roughly 2,000 vehicles, we were tasked with installing a post-tension cable deck, and completing waterproofing repairs to maintain parking garage water resiliency.
One of the more pressing issues with this project was ensuring Parking Garage B met the appropriate ADA standards. Additionally, the age of the structure required new waterproofing membrane, along with on-going preventative maintenance.
Because Parking Garage B plays such a crucial role in the downtown scene, we used aggressive scheduling to ensure there would be limited parking downtime. We delivered the client a multi-year plan that was not only on budget, but included product specifications as well. And finally, we also updated ADA parking lot striping to meet ADA standards.
Structural concrete repair

Expansion joint replacement

Traffic coating system

Cutout and replace joint caulking
Let's talk about your project.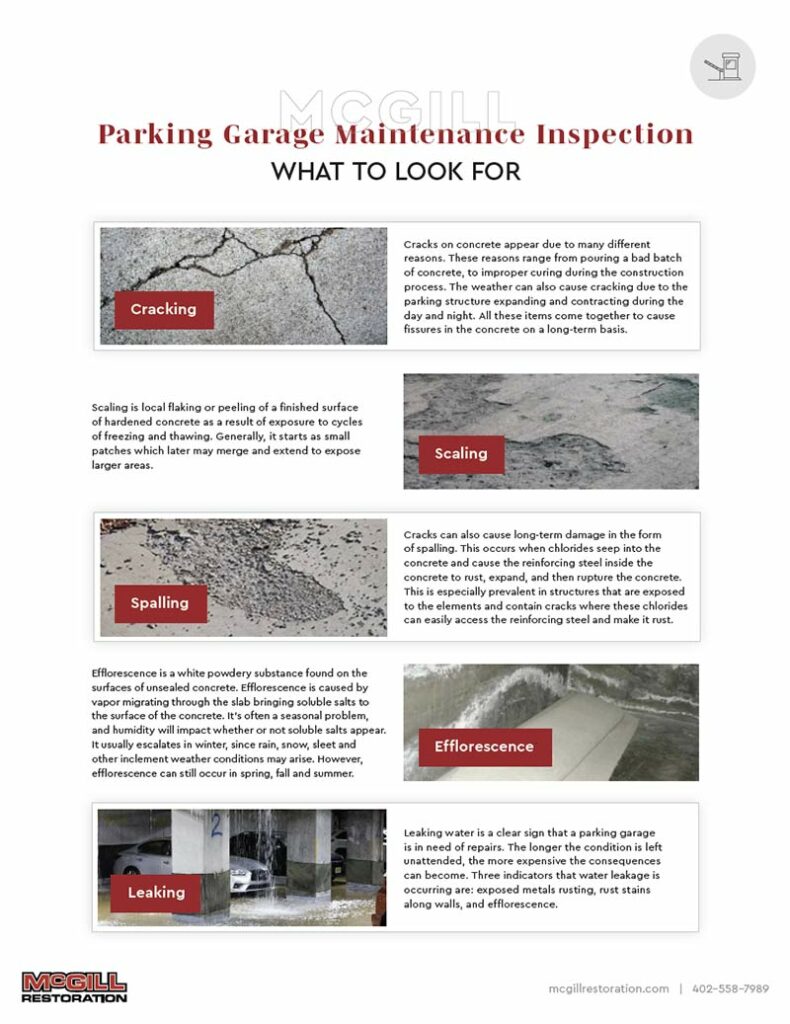 Tired of fielding complaints about your deteriorating structure but don't know where to begin to fix it?