Our Work as a Subcontractor
McGill Restoration operates as both a lead contractor and subcontractor. The nature of planning and completing jobs is different in each capacity. As a lead, the scheduling and planning are within full control of the contractor while subcontractors must work as a team, knowing that other contractors and planning phases are scoped into the project. The team works with several contractors as trusted partners and those long-standing relationships are valuable for both parties and the end client.
Scheduling, meeting timelines and operating within the scope of projects with many moving pieces is always a challenge. On DOT jobs specifically, like the 480/Dodge project, nearly 2.5 miles of elevated bridges were worked through. Partial and full closures were scheduled by DOT and McGill Restoration was tasked with completing work on tight timelines to ensure every other subcontractor could complete their respective phases. Doing this while maintaining safety for both crews and the public was imperative.
McGill Restoration crews coordinate with the primary contractor to determine the best materials, processes and to fall within the schedule. When closures happen, the crews are prepped and ready to jump into work after the preliminary contractor work is completed. Equipment is positioned to shield crew members from live traffic and safety measures are taken to protect pedestrians, especially when working on elevated bridges that have traffic below. Crews work diligently to complete jobs quickly so the follow-up contractors can do their work. For example, on the 480/Dodge bridge, work was completed quickly, leaving plenty of time for the asphalt contractor to cover waterproofed concrete.
Concrete deck repair on 12 interstate/highway bridges
Let's talk about your project.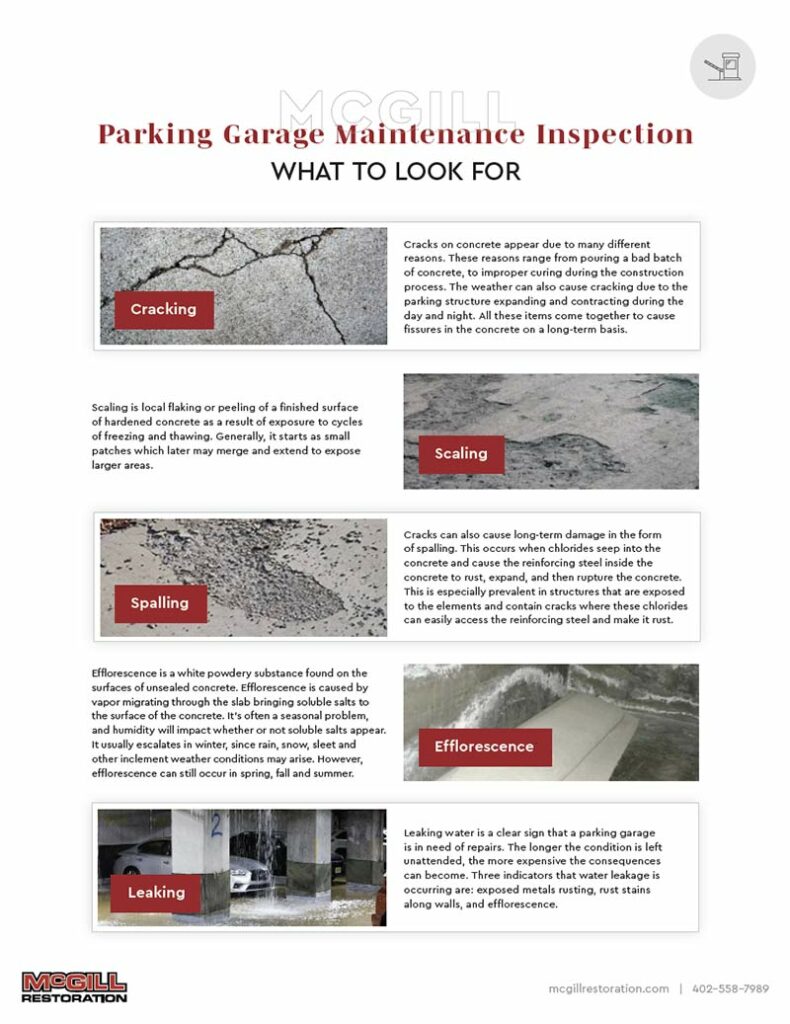 Tired of fielding complaints about your deteriorating structure but don't know where to begin to fix it?