McGill Restoration bid and accepted three rail bridge projects under a general contractor working for BNSF at three different locations. Sandpoint, Idaho, was the farthest distance from the Nebraska headquarters and the longest span with a ¾-mile long bridge. Coon Rapids, Minnesota, and Preston, Nebraska, were closer to home and were shorter-duration projects.
Planning was a challenge as the exact equipment and materials required transportation to each jobsite. Sourcing the most experienced crew members and obtaining rail safety certifications also played into the equation. The team faced delays while working on active rail tracks. Weather also added a layer of challenges as the waterproofing materials have a threshold for humidity, surface temperature and dew point.
McGill Restoration planned everything in detail and shipped three truckloads of materials alongside equipment and a full crew holding rail safety certification cards. Each railroad bridge project was completed on-time with Sandpoint having the longest duration for multiple bridges and longer spans. Steel and concrete decks were waterproofed and built up with ballast mat that has no seams for water penetration and also dampens vibrations and noise on the rail tracks.
Sandpoint, ID; Preston, NE; and Coon Rapids, MN
Concrete and steel deck waterproofing on rail bridges
Let's talk about your project.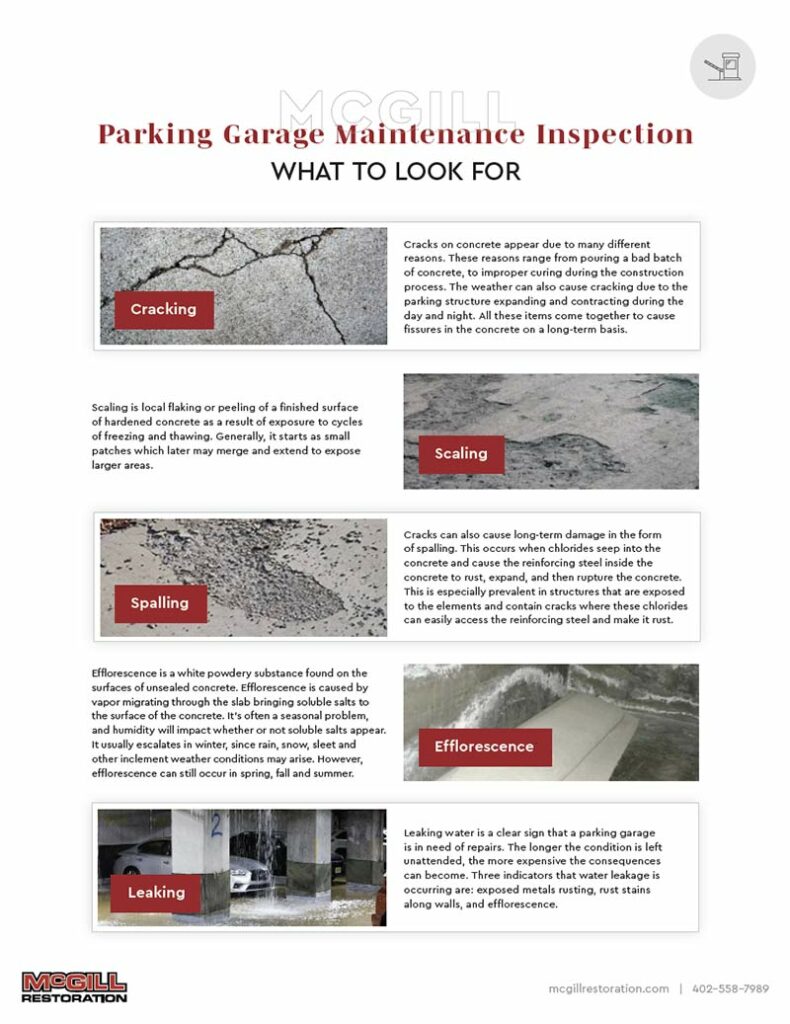 Tired of fielding complaints about your deteriorating structure but don't know where to begin to fix it?