Cheerio Apartments property management discovered rusted balcony steel support pans and exposed concrete. The property management team consulted with an engineer to build a solution and the engineer referred McGill Restoration as a trusted contractor.
McGill Restoration was tasked with minimizing tenant displacement and turning around structural repairs within a tight one-month timeframe. The project was 20-feet above ground and a delicate retaining wall limited big equipment access to the ground level work area. Tight time constraints meant unforeseen issues could cause potential permit, design and material delays that McGill Restoration was uniquely positioned to overcome.
The project was planned and resourced months in advance by leveraging relationships with PE's and the City of Lincoln that expedited permitting and design implementation. McGill Restoration utilized a certified staff welder to prefab steel structures ahead of the start date. The team discovered additional structural damage at the stairwell connections and worked with an engineer to design and approve repairs, adding minimal cost while completing the entire project within 30-days. Advanced planning and strategic community relationships delivered an uninterrupted workflow and short turnaround with an exceptional result that is designed to last.
Balcony demolition

Steel balcony replacement

Concrete replacement

Structural steel repairs
Let's talk about your project.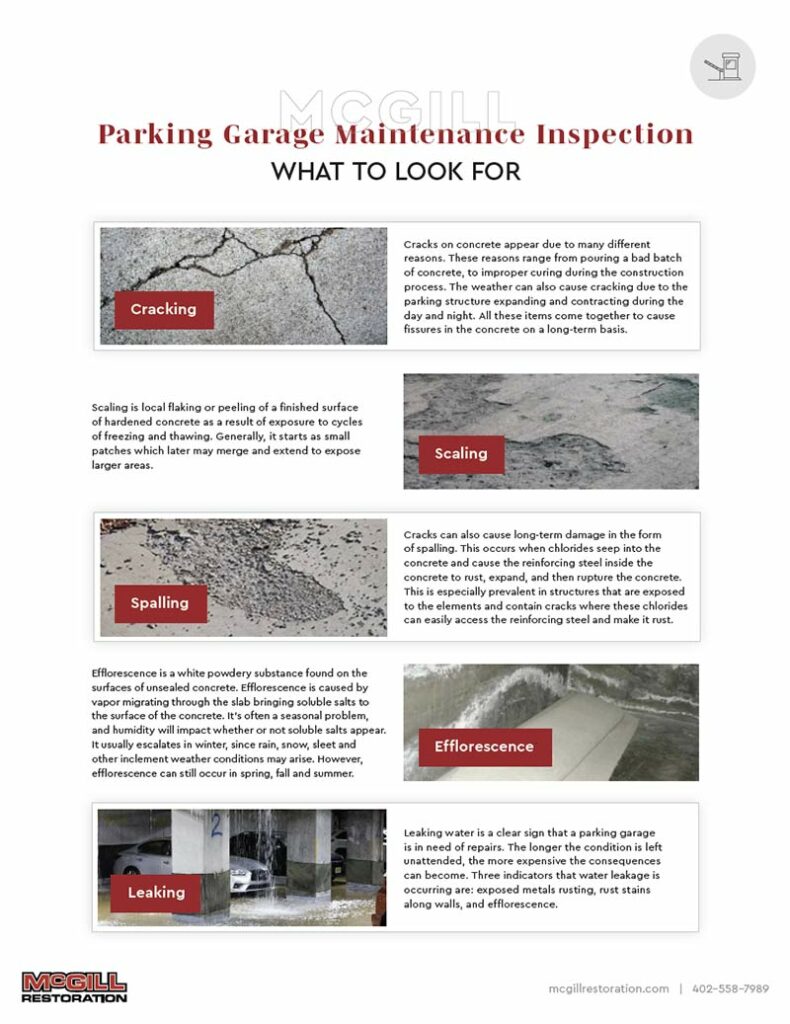 Tired of fielding complaints about your deteriorating structure but don't know where to begin to fix it?