Nucor is a national steel fabricator and distributor. The Maryville, Missouri location has a "pickle house," an area of the plant specifically designed to galvanize steel in a series of acid baths. The constant chemical contact through evaporation had corroded steel structural elements in the building. Additionally, the concrete basin of the sub-pump below the acid bath stations was deteriorating and in need of repair.
McGill Restoration was given a short, 22-day time window during the plant's spring shutdown to complete all restoration efforts in a very narrow building, 110' long by 20' wide. The size restrictions called for creative solutions to access and work on the overhead steel beams. Completing all of the work in such a short time frame with the difficult space allocations presented a unique challenge requiring close coordination and sequencing of work with ownership.
The project had a slow start as the McGill Restoration team tested different methods of accessing and manipulating the new supplemental steel beams. After two days of problem solving, they discovered the best approach was to use a unique hoist system to raise and clamp the beams into place. The crew worked in double shifts with the first shift completing all sandblasting and welding while the second shift applied a high-performance Novolac epoxy system that can stand up to the harsh chemical environment. After all steel work was completed, the McGill Restoration team repaired and relined the concrete sub pit. The double-shift process allowed the team to work efficiently, completing the steel restoration and concrete restoration work in 18 calendar days. The result was the restoration of structural integrity to the steel beams, application of a chemical-resistant industrial coating to protect the steel and the full restoration of the sub-basin with new concrete and a chemical-resistant lining system.
Industrial Facility Restoration
Steel beam sandblasting, restoration and c-channel installation

Heavy-duty Novolac epoxy industrial coating installation

Sub-basin concrete restoration

New sub-basin concrete and concrete liner installation
Let's talk about your project.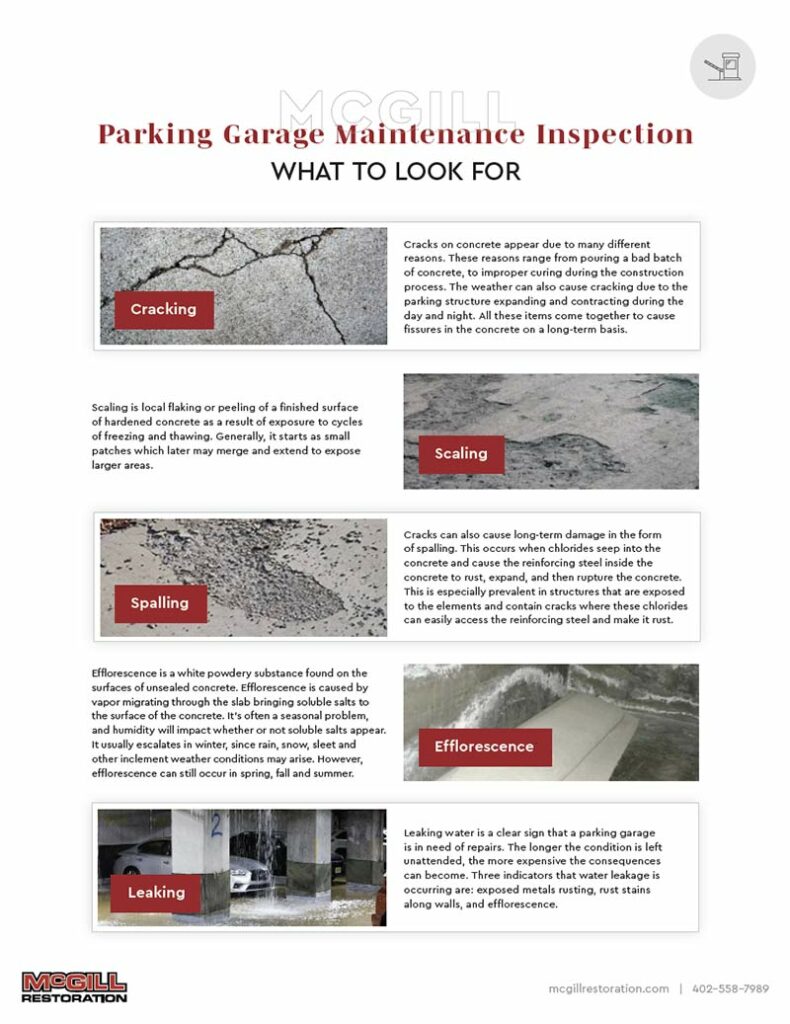 Tired of fielding complaints about your deteriorating structure but don't know where to begin to fix it?