Failed joint sealants caused pervasive leaking in the U.S. Bank Tower in downtown Lincoln. Disturbance to tenants and temporary fixes were ongoing and property management wanted a more permanent solution after another contractor failed to properly remove old sealants and caused additional leaking with hurried, low budget work.
Replacing sealants required extensive rigging with swing stages on the building exterior. Planning for weather and wind events was imperative as was safety for the crew members. Noise considerations were made to minimize tenant disturbances during work hours. Working on Saturdays was not possible during the college football season which shut down the surrounding streets.
In order to provide the most cost-effective solution, McGill Restoration worked with ownership and the property manager to help develop a repair and preventative maintenance plan. The plan was to remove and replace all joint sealants on four floors each year, while also providing an annual inspection of the exterior of the building. Including the inspection of the exterior with already scheduled work, U.S. Bank saved $40k, by not having to rig this facility for an independent review. 
The Glass to Metal required a Silicone Glazing Sealant while the metal to concrete and concrete to concrete sealants used Urethane. The guns were completely cleaned between each application to prevent cross contamination. This allowed ownership to project annual maintenance costs, while maximizing impact on the structure.
Let's talk about your project.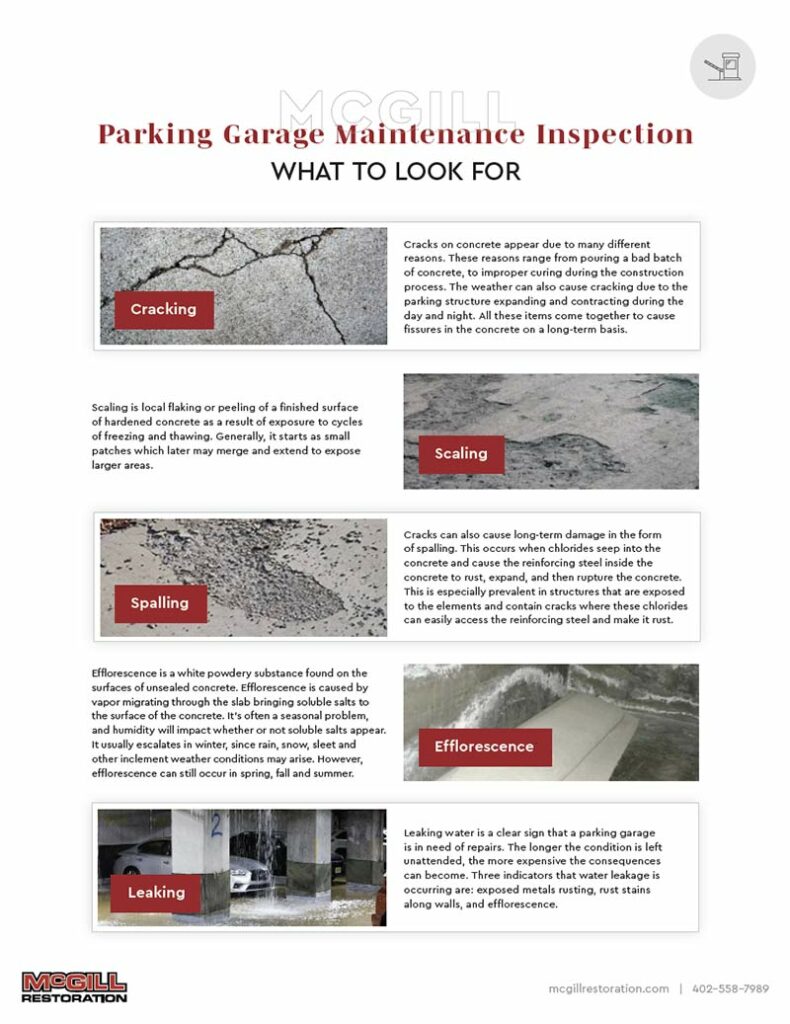 Tired of fielding complaints about your deteriorating structure but don't know where to begin to fix it?