Have you looked closely at local infrastructure?
Take a peek through the eyes of our restoration experts.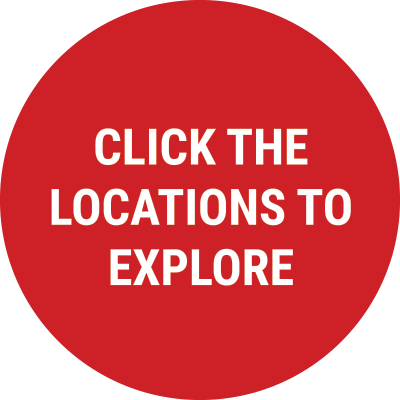 Everyone's an expert at something and that specialized knowledge shapes the ways we see the world. 
A copy editor spots misplaced commas while casually reading the newspaper. 
An expert mechanic knows your fuel pump isn't priming with a keen ear. 
And the experts at McGill Restoration notice when parking garages are crumbling under water damage and bridge decks are in disrepair.
When the McGill Restoration team members are driving down the highway, pulling into a bank parking structure or walking past brick buildings downtown, it's second nature to see the defects. 
As project manager/estimator Jen Loukota says, "My husband knows I'll say something about every parking garage we visit. I just can't help it."
On this road trip, we will walk in the shoes of these self-admitted restoration nerds, highlighting their superpowers for identifying defects and shoddy repairs in the communities where we live.
Things McGill Experts See Every Day in the Wild
When most of us take a drive or walk down the street, we are focused on the destination. McGill Restoration experts look up, down and all around. It's second nature because they are trained to spot issues and plan repairs.
Clues that Parking Structures Are Struggling
When you drive into a parking structure, take a look at the ground, ceiling and walls. You just might be surprised at what is immediately visible.
Staining

– Pervasive water entry stains the walls and is a dead giveaway of bigger potential problems. At the very least, it means joint sealants are due for renewal.

Exposed Rebar

– Anytime rebar is exposed, it means the concrete has crumbled away and needs repair. Corrosion can compound damage if this isn't addressed quickly.

Traffic and Industrial Coatings

– Look down and at the walls to understand if traffic and other

industrial coatings are peeling away

. Alligatoring, bubbling and flaking are clear signs that it's time for coating renewals.
Take a Closer Look at Bridges and Roadways
Bridges are critical infrastructure and it doesn't hurt to know if your local roadways are in good shape. 
Expansion Joints

– Every road bridge has

an expansion joint on either end

. When the McGill Restoration experts drive over the bridge, they can often feel the quick deflection from a failing joint from inside the vehicle.  

Top Deck

– Ever notice a rough road surface specifically located on a bridge? The top deck coating can wear down and be in need of renewal. The experts also notice damage to guardrails and other elements of the bridge.

Underneath the Deck

– Drive on the underpass and you gain a new perspective where staining shows water damage, crumbling concrete is visible and rebar is exposed.
Brick Buildings in Your Community
Look around and you will notice historic brick buildings in the community. But how do you know if they are being loved and cared for? Let's find out.
Paint over old brick – often to cover stains and water damage and failing brick or joints

Missing or crumbling grout

Staining and organic matter – means water is absorbing into the structure and not evaporating properly
Projects Where the McGill Restoration Expertise Shines
We work hard to have a positive impact in the community! Every bridge you cross, parking structure you enter and building you pass through should be safe and structurally sound. 
These are just a few of the projects we are proud to have completed on behalf of stakeholders and the community:
Harney Street Parking Garage
Restoration work completed in the middle of winter.
MUD Florence Chemical Building
Another wonderful winter project restoring industrial water infrastructure.
South Omaha Veterans Bridge
DOT industrial project to continue serving the community with safe infrastructure.
I-480 & 75
More exciting DOT on critical roadways in the community.
Brandeis Parking Garage
We loved restoring this important parking garage in downtown Omaha.
Mutual of Omaha
Take a look at another wonderful parking garage that is safe and ready for years of service.
Central High School
We worked hard to preserve the masonry and historical integrity of the school.
MUD Water Basins
Clean drinking water is critical for residents and we are proud to contribute through industrial restoration work done at MUD Water Basins.
Dodge & I-680
Check out this high visibility DOT project. Our crews pushed hard and worked through every detail to help keep our roads safe.
Woodmen Life Tower
Take a look at this fun masonry project completed on the second tallest building in Omaha.
The Durham Museum
Large-scale masonry and historic preservation requires an eye for detail, artistic masonry crews and dedication to honoring the legacy of each structure. Our team did an amazing job at the Durham Museum.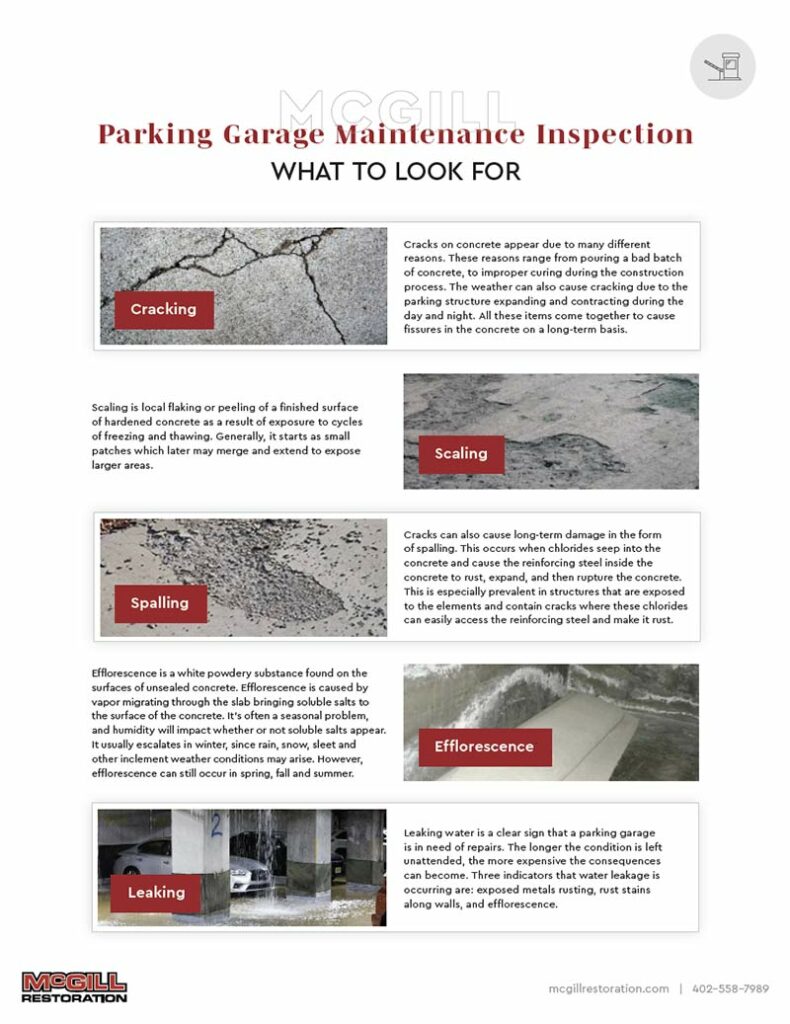 Tired of fielding complaints about your deteriorating structure but don't know where to begin to fix it?